Success for DMTC at Innovation Awards
DMTC has featured prominently in prestigious awards recognising success in naval and maritime innovation.
The Maritime Australia Industry Innovation Awards were presented by the Minister for Defence Industry, the Hon Christopher Pyne MP, on 4 October at the Pacific 2017 International Maritime Exposition in Sydney.
DMTC received a High Commendation for its leadership of a project to study Microbiological Corrosion on Australian naval vessels, and DMTC researcher Peter Kabakov was recognised with the prestigious Young Innovator scholarship prize.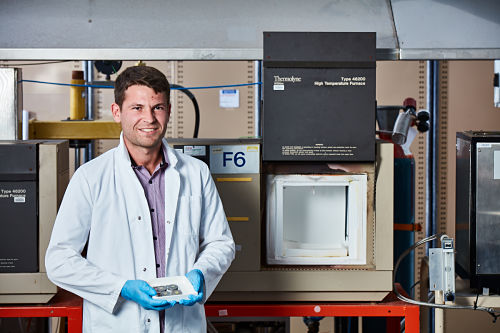 Employed by the Australian Nuclear Science & Technology Organisation (ANSTO), Mr Kabakov has worked on a DMTC project involving research partners ANSTO and University of Wollongong and DMTC industry partner Thales Australia (Thales Underwater Systems) to establish an Australian production capability for single crystal, piezoelectric ceramics.

Read the full press release – DMTC Pacific awards

Posted by DMTC on October 4th, 2017 Tagged: collaboration, defence technology, DMTC, innovation