Marking 10 years of achievement
DMTC CEO Dr Mark Hodge has been interviewed for Australian Defence Magazine on the 10 years of achievements that the DMTC community celebrates this year. Dr Hodge also reflected on DMTC's important role in the Defence innovation system.
Asked about his proudest achievements at DMTC, Dr Hodge replied
"I'm proud of the team, both the people that I work with but also the partners that I work with. I'm proud of the 10 years of achievements that we, collectively, can celebrate this year. I'm very proud that all of our industrial partners seem to see the value in the model and continue to come back and re-invest and that, for us, is just ongoing validation that we're getting things right. I'm proud that our research sector partners are feeding back that some of their most impactful research is done with us. I'm proud that the Defence customer is voting with its feet and we continue to have very productive conversations about the roles that DMTC can play in different enterprises.
I'm proud of the partnership that we have with CSIRO more recently, but I'd also highlight the foundation partnership with DST Group right from the word go that was a really critical enabler for our success.
In terms of the technologies and the wins we've had along the way, asking what I'm most proud of is a bit like asking me which one of my kids I like the most! But perhaps, if I had to choose one, the watershed moment for me was a letter I received from Army a few years ago when we were working with Diggerworks, which highlighted that the work the DMTC and its partners were doing was saving lives on the battlefield. I thought at the time, and I still think, that is why we're here."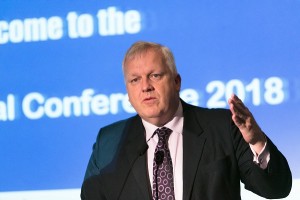 The full interview is available in the June edition of ADM.

Posted by Harry Baxter on June 21st, 2018 Tagged: collaboration, defence technology, Diggerworks, DMTC, DST, technology