Contract extends Australian-made innovation
The Minister for Defence Industry, the Hon Melissa Price MP, has announced the award of a Defence Innovation Hub contract for DMTC and partners to develop cutting-edge technology that could improve the protective equipment used by the Australian Defence Force.
DMTC will use innovative textile technology to develop a light-weight prototype chemical, biological, radiological and nuclear protective suit.
Building on years of underpinning research led by Defence Science and Technology Group (DSTG), the project is advancing the technology behind the development of Nano Protective Adsorbent Composite (NPAC) fabrics, and expects to produce prototype suits for further testing, demonstration and trials by Defence.
DMTC has brought together a diverse and multidisciplinary team to work on this complex challenge.
Partners in the DMTC project include DSTG, RMIT University, industry partners Bruck Textiles and NanoLayr (formerly Revolution Fibres) and CSIRO.
This project is one tangible way that DMTC and its partners are realising a step-change in capability for Army that aligns with its vision for a protected, connected, lethal and enabled force.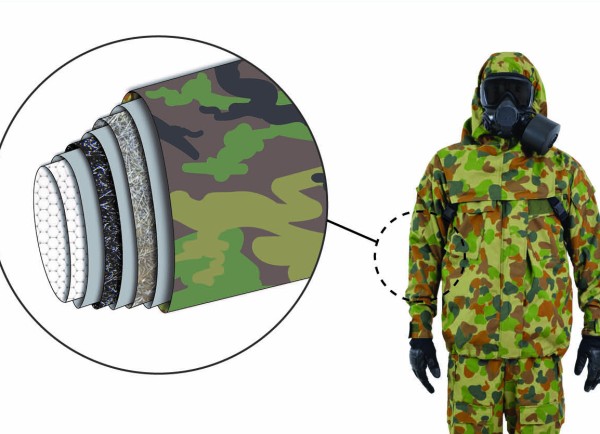 The project will validate and improve the Australian supply chain in advanced textiles by bringing together nanofibre producers, fabric manufactures and garment manufacturers to provide Defence with aerosol protection in an air breathable CBRN protective suit, a capability that does not exist today.

This innovation will achieve the twin aims of providing Defence with a capability that does not exist today and contributing to the outcomes sought under the Sovereign Industrial Capability Priority area of Combat Clothing, Survivability and Signature Reduction Technologies.

The contract was signed earlier this year and the project work is already underway.

The Minister's press release is available here.

Posted by Harry Baxter on October 7th, 2021 Tagged: CBRN, collaboration, CSIRO, DMTC, DST, Innovation Hub