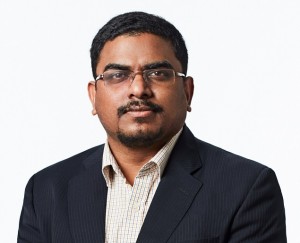 Dr Panneer Ponnusamy has made a significant contribution to a DMTC project developing new manufacturing capability for aerospace and defence industries in Australia. He was awarded a PhD in March 2020 from Swinburne University, titled "High Strain Rate Behaviour of Aluminium Alloy Processed by Selective Laser Melting (SLM)". Panneer has had over 10 years' work experience in manufacturing design.
Dr Ponnusamy's academic research is focused on 3-D printing of metal parts and structures involved in impact loading and high strain rate loading. These dynamic conditions are experienced in blast and ballistic events in numerous Defence applications, in particular military armoured vehicles. These conditions also exist in high-speed machining, mining shafts, and automotive impacts.
Dr Ponnusamy's passion for harnessing new manufacturing processes and applying them to range of defence and industry settings continues in his position as a researcher at Swinburne University in the Department of Mechanical Engineering. Dr Ponnusamy also undertook an internship under the APR.Intern program at Melbourne-based company SPEE3D.