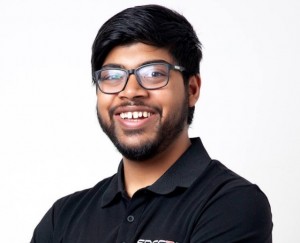 Riyan Rashid is a PhD candidate at Swinburne University. His PhD is titled "Topology Optimisation of AM Parts using Key Materials Applied in Defence". The ability of additive manufacturing (AM) to develop parts with complex shapes has increased the potential design options across a range of applications for the Australian defence and industry sectors.
The integration of topology optimisation techniques in product design offers huge potential for fabricating critical components for defence-based applications where weight reduction is a key limiting factor, while maintaining the required mechanical properties and performance.
Riyan's research focuses on the concept of coupling the AM process of Selective Laser Melting (SLM) with generative design techniques. His research allowed for a modified topology optimisation algorithm to be developed that incorporates constraints of the SLM process and resulting material properties to optimise design solutions. Riyan undertook an internship supported by the APR.Intern program at SPEE3D that led to him being offered employment with the company.