Making DMTC better
I'm very proud that DMTC has always had a strong focus on diversity and this will continue to be a key component of our approach to innovation. New perspectives are a vital input to our decision making and business processes and I'm absolutely convinced it makes us a better organization.  Mark Hodge, CEO DMTC, July 2020
DMTC is committed to diversity and inclusion because, fundamentally, it is the right thing to do. As with our approach to reconciliation, DMTC is taking tangible and practical actions across our business, through our people, taking account of our size and operating context.
One of DMTC's key sets of performance data relates to the diversity of the organisation, and our commitment to a more inclusive workplace. Our Diversity and Inclusion Strategy formally launched at DMTC's 2022 Annual Conference includes measures that apply at the Board level as well as across the Management Team. The framework addresses equity and diversity issues including gender; sexual orientation; indigenous heritage; cultural and linguistic diversity (CALD); and work/education background based on country and sector.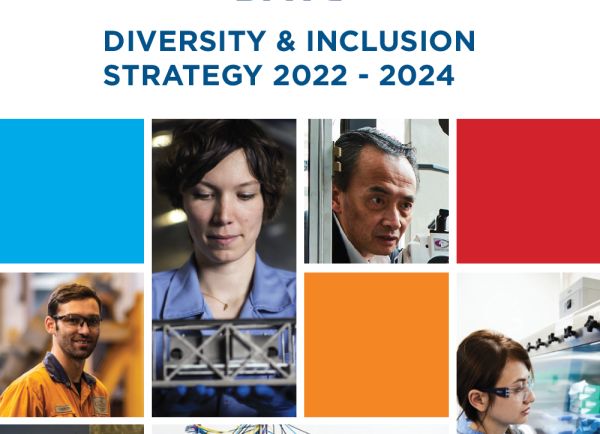 DMTC respects and values differences because it recognises that when people from different backgrounds and different points of view work together, the organisation is better placed to deliver value to partners and customers in Defence, industry and the research sector.
An inclusive culture supports staff in reaching their full potential which in turn adds value to the business. Successful organisations within Australia and around the world, thrive on varied perspectives from their employees in workplaces that look beyond demographic equality, encouraging diversity of thinking. While gender and race form a key part of the demographic diversity, DMTC also recognises cognitive diversity in terms of educational background and work based on experience across sectors and geographic areas.
Inclusive leaders drive change for the better in the form of workplaces and teams that are respectful, value fairness and a sense of belonging. This can, in turn, increase team performance, lead to better decision-making and increase team collaboration. [Diversity and inclusion revolution- Juliet Bourke and Bernadette Dillion, 2018]
DMTC is proud to be a member of the Diversity Council of Australia.